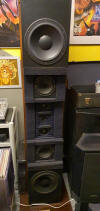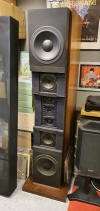 Duntech Sovereign speakers. State of the Art speakers from the 80's. These are massive designs. Four way with seven drivers including two 12" woofers. Deep tight bass to soaring highs. They are 6 feet tall and weighs 125kg each. Working perfectly. S$10000.
Sold
Bag End Quartz-1 professional passive subwoofer. These are massive 100kg each with four 18" bass drivers. There are two sets of inputs on the rear so one unit is enough for stereo application. Have one used piece for S$750. Also have 4 new in the box for S$950 each.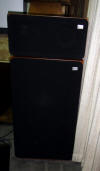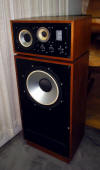 Leak 3090 large floorstand speakers. Four way with a front ported 15" woofer in the bass cabinet. The top section is n a separate box which holds the 5" low mid, 3" mid and the ribbon tweeter. Excellent working condition. S$4800.